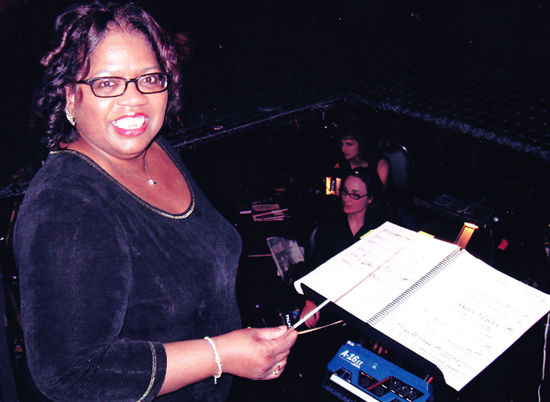 (Fort Worth, TX)…Casa Mañana's President and Executive Producer Wally Jones is pleased to announce that theatre veteran and area native Sheilah Walker has joined the Casa Mañana staff as the Music Supervisor.
Walker has been conducting for over 25 years and she has performed with Broadway shows, national tours and regional productions. Walker's credits include the Tony Award-winning Broadway production of Fiddler on the Roof and the national tours of Ragtime, The Color Purple, South Pacific and Hello, Dolly!. She was recently the Conductor for the American Repertory Theatre workshop of The Gershwins' Porgy and Bess with Audra McDonald and Norm Lewis.
In her new position Walker will be the Music Supervisor for Casa Mañana's Broadway and Children's Theatre productions as well as teach several classes at Casa Mañana's Performing Arts Conservatory.
"Casa Mañana is thrilled to welcome Sheilah Walker to our team," says Jones. "She is a highly coveted Broadway Music Supervisor and we are so honored that she chose Casa Mañana as a place she wanted to work"
Casa Mañana is one of the largest performing arts organizations in Tarrant County. Since 1936 it has provided high-quality theatre to North Texas. Today, the great tradition of professional theatre continues at Casa Mañana. Casa Mañana's Broadway and Children's Theatre productions are seen by nearly 200,000 people annually and over 60,000 school children attend its Children's Theatre productions each year. Since Casa Mañana is also dedicated to the community and education, the company has several outreach programs and a nationally-recognized children's theatre conservatory. Casa Mañana is truly unique in its ability to bring together the top musical theatre talents in the country for the audiences of North Texas to enjoy.
As a performing arts organization, Casa Mañana strives to create, nurture and advance live professional theatre unparalleled in artistic excellence for the enrichment and education of its diverse community and its future generations of artists and patrons.