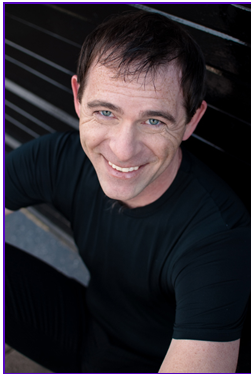 Dripping Talent Productions announced today that Richard Blake will direct the world premiere of new rock musical, "Give Me A Break." The production will be mounted at the Art Centre Theatre in Plano in November 2012.
"Give Me A Break" is a musical comedy written by Laurie Windham and Barbara McMillen. Set in Dallas in the 1970s, the show is based on an original story and features more than 20 new songs. "I am thrilled to be involved with the launch of this new work," said Mr. Blake. "There's nothing quite like the rush of mounting a new show and breathing life into characters for the first time."
Mr. Blake brings a wealth of talent and experience to the project. He has been an active member of the performing arts community for more than 20 years. He began his career as a professional actor on stage, screen and television. Coming to Texas from the Chicagoland area, he has continued in his work as an award-winning producer, director, actor and production designer in the DFW Metroplex. He holds a degree in International Marketing and Management with an emphasis in Theatre Arts/Production. He is an Administrator, Technical Director and Faculty Member with Creative Arts Theatre and School (CATS) in Arlington and serves as an Associate Critic with "John Garcia's, The Column." He has directed many shows in his career, including several world premieres.
"We are truly delighted to have Richard directing this project, he's exactly the right person for the job," said Laurie Windham, project co-creator, producer with Dripping Talent Productions. "We are committed to doing everything we can to make this show a great success and hope that the premiere will be just the beginning of a successful, working relationship with Richard."
There will be a "Give Me A Break" soundtrack CD recorded by the cast of the November production. Casting is set to begin in April. "Our cast will have the unique opportunity to participate in the project's soundtrack recording," explained Barbara McMillen, project co-creator and Music Director. "It's not often that a musical comedy play casts and records its soundtrack outside of New York. Dallas is a major music market, however, and we're confident that we will have a world-class production."
The Art Centre Theatre is located at 5220 Village Creek Drive, Plano, Texas. "Give Me A Break" will be performed November 9 - 18, 2012. For more information regarding the show or casting calls, please go to www.drippingtalentproductions.com.