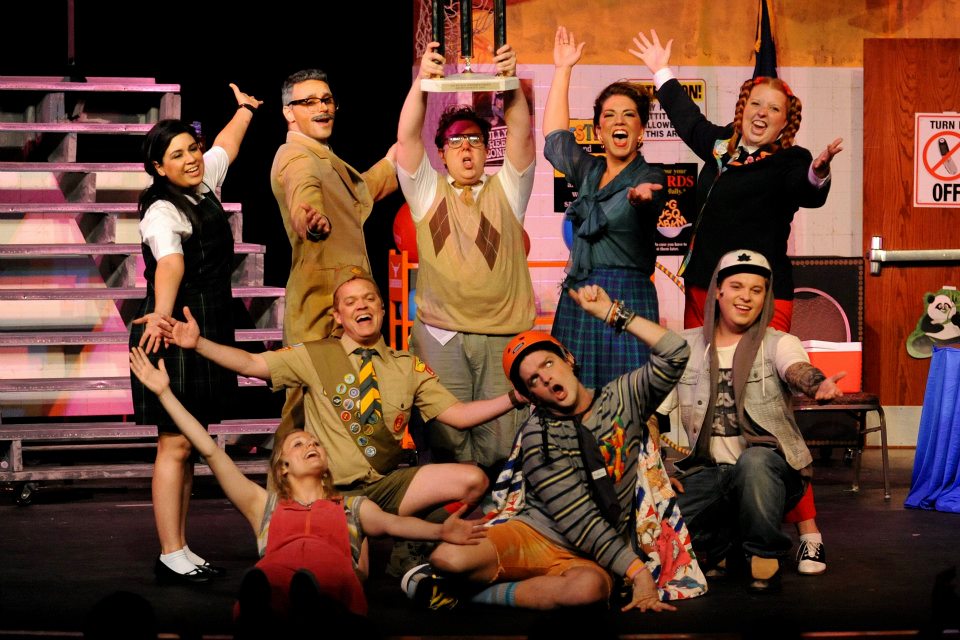 Music Theatre of Denton has decided to use their pick up rehearsal of their current production, the musical THE 25TH ANNUAL PUTNAM COUNTY SPELLING BEE as a FUND RAISER for the Creative Arts and Theatre School (CATS).
As the DFW community is now aware, CATS suffered a devastating fire last week and are now trying to raise $100,000 to rebuild. The Theater facility suffered extensive fire damage.
We as a theater community need to unite and help our theater family in Arlington to rebuild!
The MTD performance of SPELLING BEE on Thursday July 12, 2012 at 7:30pm will serve as a fundraiser for CATS. This is a pick up rehearsal (the show opened last week), but you will actually be seeing an actual performance (full costume, lighting, etc) as they have already opened and are running!
While the performance is FREE, the cast and crew will be collecting donations at the door. All money collected will go to CATS to help their efforts to rebuild.
They would LOVE to SELL OUT THE ENTIRE HOUSE and raise a TON of money for CATS! BUT FOR THAT TO HAPPEN THEY NEED YOU AS AUDIENCE MEMBERS AND BRING MONEY TO DONATE!!
The show is performed in the historic downtown Denton Campus Theatre. You don't want to miss this show. For more info, directions, etc. go to: www.musictheatreofdenton.com
THE 25TH ANNUAL PUTNAM COUNTY SPELLING BEE
Musical by William Finn
Director- Terri Hagar Scherer
Musical Director- Oscar Seung
Choreographer- Abi Abel
Associate Director- Donna Trammell
Stage Manager-Jason Joos
Producer- David Pierce
Costumer- Marsha Keefer
Set Design- Bill Kirkley
Lighting Design- Vicki Kirkley

*CAST:
Craig Boleman
Derek Whitener
Nick Mann
Kyle Macy
Sarah King
Leah Clark
Darian Gore
Chelsea Coyne
Ashton Shawver

Join MTD as they close their incredibly successful 27th season by joining them on a trip this Tony Award© winning show that demonstrates the hilarity of every day characters that energize the stage in this two act musical. MTD sizzles in this hilarious performance about life, struggles and expectations of kids set during a spelling bewithering audience interaction and special guest spellers from their community, this show will certainly tickle the funny bone.