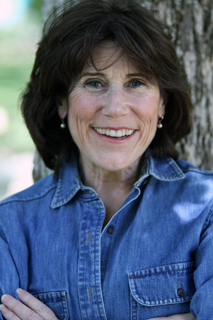 Marjorie Hayes, associate professor of acting-directing at the University of North Texas Department of Dance and Theatre, has been named managing director of theatre production at UNT. In the newly created position, Hayes will oversee the productions created and staged by the artists and students of the theatre program.
"Fortunately, in our search to fill this position, we didn't have to look far," said Lorenzo Garcia, chair of the Department of Dance and Theatre at UNT. "Our own faculty member Marjorie Hayes is an accomplished performer and director who has extensive professional experience. The title refers to a 'managing director,' but I like to think that this new position — particularly with Professor Hayes in the position — will be a key leadership role."
Hayes said, "I'm excited to have the opportunity to shape our public seasons in a major way. We are exploring many new options of collaboration with professional theatres and incorporating more regional professional guest artists to create dynamic and thought-provoking productions. In this way, I hope to create experiences that will educate and enlighten the 300 student artists that make up UNT Theatre."
Hayes — a respected international director, actress and singer — was awarded an Artslink Grant in 2005 to direct a site-specific production of Brecht/Weill's socio-political musical Happy End for Teatr Wybrzeze, one of Poland's professional state theatres. It was staged at the Gdansk shipyard in the exact factory where the Solidarity movement started and employed out-of-work shipyard workers as chorus. Later, her co-translation of Happy End was produced and ran for a year at the Polish National Theatre and subsequently received another production at the Theatre of the Baltic. Her production of Shakespeare's Love's Labour's Lost in Czech Republic was nominated for Best Theatre Production of 1999 in the major Czech theatre journal "Divadelni Noviny." In 1998, Hayes was awarded a United States Senior Fulbright Fellowship to Poland, where she had been a journeyman actor at Jerzy Grotowski's Polish Theatre Laboratory for several years. This time she directed Three Tall Women at Teatr Wspolczesny.

In Dallas-Fort Worth, Hayes' production of The Food Chain at the Circle Theatre was chosen as one of the "Top Ten Productions of 2000″ by The Dallas Morning News. In 1995, she was the recipient of the Austin Circle of Critics Award for Best Director-Drama for Fuente Ovejuna. In 2009 she directed Wendy Kesselman's award-winning thriller My Sister In This House for Dallas' well-respected Wingspan Theatre. Two members of the Dallas Ft. Worth Theatre Critics Forum selected the production as one of the Best 10 Shows of 2009, and a third critic named Hayes as one of the top directors in the region.

As an actress, Hayes has worked Off-Broadway, in regional theatres, film and commercials. Her films include the award-winning film Topeka, and a leading role in Uncertain, TX, which premiered at the Austin Film Festival in 2011. In the Dallas-Fort Worth area she performed in Buried Child at Kitchen Dog Theater, the title role in Always, Patsy Cline and Aunt Eller in Oklahoma! for Casa Manana at Bass Hall. In 2007, she performed her solo concert at the Non-Stop Festival in Wroclaw, Poland. She was a lead soloist in two benefit concerts directed by Tony-award winner Betty Buckley: Story Songs '09 and '11. Her highly acclaimed cabaret set Taking Chances, has played in L.A., DFW and New York City.

Hayes is an associate professor of acting and directing at UNT. She received a BFA in acting from California Institute of the Arts and MFA in directing from Carnegie Mellon University. She is a member of the performing artists unions: Society of Stage Directors and Choreographers, AEA, SAG and AFTRA. For more information, visit www.marjoriehayes.com