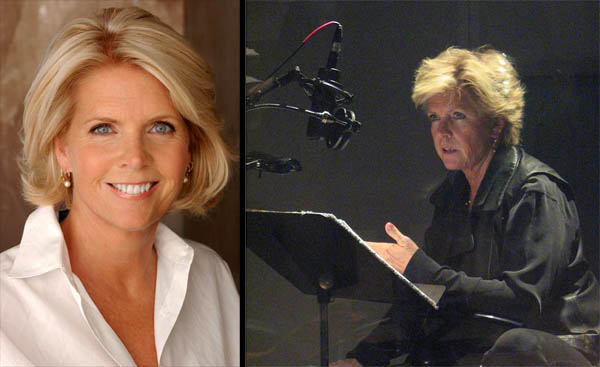 EDITOR'S NOTE: While this is not "Theater" news per se, COLUMN subscriber Robert Camina has been a HUGE & VALUABLE asset and supporter to THE COLUMN and THE COLUMN Awards. He has served as cameraman & taped several of our celebrity interviews and created the incredible & dazzling video that opened the 10th Annual COLUMN Awards Gala. That video had tons of pictures & interviews spliced together all created, edited, and designed by Robert. He is such a giving soul that the Board of Directors and especially myself cannot thank enough for all that he has done for our organization and the COLUMN Awards! Here's his latest project!
Camina Entertainment, Inc. is thrilled to announce that Emmy-nominated actress, author and activist Meredith Baxter will narrate the eagerly awaited documentary, RAID OF THE RAINBOW LOUNGE, directed by Robert L. Camina.
On June 28, 2009 (the 40th anniversary of the Stonewall Rebellion), city police and agents from the Texas Alcoholic Beverage Commission raided a newly opened gay bar in Fort Worth, Texas, resulting in multiple arrests and serious injuries.  The events of June 28, 2009 sparked a historic chain of events in Fort Worth, igniting an unprecedented wave of activism, turning the tragedy into groundbreaking civic and social change.
RAID OF THE RAINBOW LOUNGE is a 102 minute recount of the events surrounding the controversial raid and its roller coaster aftermath.  
The film features interviews from many eyewitnesses of the raid, leaders and members of local gay activist groups, and local politicians, including Fort Worth's first openly gay city councilman, Joel Burns.  Fort Worth Police Chief, Jeff Halstead and the former FWPD liaison to the LGBT community, Sara Straten also provide exclusive interviews for the film.
A full trailer will be released in late January 2012.
The world premiere of the film will occur in Fort Worth in early March.  Time and place to be announced.   
In film, television and on stage, Meredith Baxter is noted for her accessible portrayals of intelligent, independent women who struggle with the challenges before them. Baxter achieved success early in her career with a string of hit television series including "Bridget Loves Bernie," the critically-acclaimed drama "Family," and most notably, the long-running and extremely popular "Family Ties." She then made a seamless transition to drama after seven years as one of America's favorite sitcom stars, quickly becoming one of the most beloved and sought-after actors for television movies.  In 2010, Meredith Baxter was featured in OUT Magazine's Annual Top 100 List.