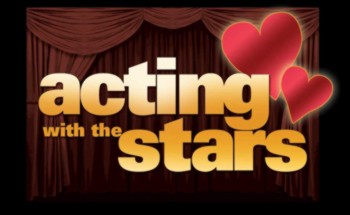 Stage West is pleased to announce a wonderfully different fundraising event for Valentine's Day 2012.  The event, called Acting with the Stars, an Elegant Evening of Love Stories and the Unexpected, will take place at 6pm on February 14, 2012, in the Grand Ballroom at Ridglea Country Club in Fort Worth. 
The evening is centered around a unique piece of entertainment.  Six local celebrities will pair up with six professional actors to recreate scenes focusing on love from the American stage.  Guests will vote on  their favorites, and the winning pair will receive the Acting with the Stars 2012 trophy!  In addition, the evening will feature unexpected moments of improv centered around themes of the heart. 
Competing for the trophy will be:  Tim Carter, President and CEO, OmniAmerican Bank; Wendy R. Davis, State Senator, District 10; Jeffrey W. Halstead, Chief of Police, Fort Worth; J.R. Labbe, Editorial Editor, Star-Telegram; Johnny Rutherford, 3-time winner of the Indianapolis 500; and Darren K. Woods, General Director, Fort Worth Opera.
Guests will arrive beginning at 6:00 for mingling and checking out raffle and auction items, and then be seated for a dinner which will include Chicken Scaloppini and the Ridglea's Black Forest Cake.  After dinner, guests may continue making auction bids, and enjoy some dancing.  At 8:00, the competition will begin, emceed by KTVT Channel 11 anchor Karen Borta, and at the conclusion, guests will cast their ballots.  After all is tallied, the trophy winners will be announced, as well as the auction and raffle winners; guests may then enjoy more mingling and dancing, and visit our photo booth for a special fun photo.
Tickets are $125 for individuals; the ticket price includes a drink coupon, dinner, chocolate and a rose, and the commemorative photo.  Individual sponsorship tables of 10 are available at $2,000, and there are also corporate sponsorship tables available.
Tickets are available through the Stage West box office at (817) 784-9378, or online through the link on our website at  www.stagewest.org.
The event steering committee is Bronson Davis, Chairman, along with Julie Crawford, Sterling Lauer, Nancy Madsen, Madison Mauze, Pamela Pierce, Dana Schultes, Carol Stanford, and Lori Urso.
This event is sponsored by the Star-Telegram and Indulge Luxury Magazine.