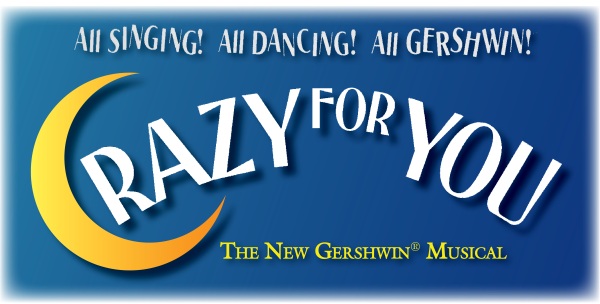 The Stolen Shakespeare Guild is happy to announce the cast for the musical, CRAZY FOR YOU with music and lyrics by George Gershwin and Ira Gershwin; and the book by Ken Ludwig. They are:

Directed by Jason and Lauren Morgan
Music Direction by Mary Helen Atkins
Choreography by COLUMN AWARD WINNER Stefanie and Monica Glenn
FOLLIES GIRLS
Randi Dougher as Tess
Becca Brown as Patsy / Dance Captain
Melissa Tillman as Mitzi
Monica Glenn as Elaine
Heather Alverson as Louise
Megan Nieves as Susie
Pebbles Nugent as Betsy
Cessany Ford as Margie
Kristene Littlefield as Sheila
PRINCIPAL PLAYERS
Jonathan Metting as Bobby Child
Laura Stratton as Polly Baker
Seth Johnston as Bela Zangler
Travis Cook as Lank Hawkins
Staci Ingram as Irene Roth
Jim Moss as Everett Baker
Jason Morgan as Eugene Fodor
Kierstin Curtis as Patricia Fodor
Hazel Murphy as Mother
COWBOYS
Nathan Autrey as Harry, the bartender
Lee Littlefield as Custus
A Solomon Abah Jr. as Wyatt
COWBOY TRIO
Walter Betts as Moose
John Tillman as Mingo
Alan Earl as Sam
The production runs August 17 – September 2 and is at the Fort Worth Community Arts Center, 1300 Gendy St. Fort Worth, TX 76107. Ticket information can be found at www.stolenshakespeareguild.org or call Theatre Mania at 1-866-811-4111.