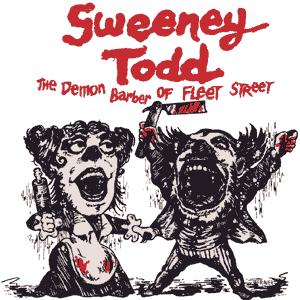 Level Ground Arts is thrilled to announce the cast for their upcoming production, the Stephen Sondheim musical thriller, SWEENEY TODD. They are:


PRODUCTION STAFF:

Directed by John De Los Santos (2012 COLUMN AWARD WINNER)

Assistant Directed by Ashley White (COLUMN AWARDS Board of Directors)

Music Directed by Adam Wright


CAST:

Sweeney Todd: Shane Strawbridge

Ms. Lovett: Andi Allen (multiple COLUMN AWARD WINNER)

Anthony Hope: Max Swarner (2012 COLUMN AWARD WINNER)

Johanna: Monica Music

Lucy/Beggar Woman: Delynda Moravec (COLUMN AWARD WINNER)

Tobias Ragg: Randall Scott Carpenter

Judge Turpin: Mark Hawkins

Adolpho Pirelli: Michael Moore

Beadle Bamford: Mathew Butler


Ensemble:

Billy Betsill

Katy Dennis

Caroline Dubberly

Chris Jordan

Ian Moore

Samantha Parrish

Kate Roswell

Sam Swenson

Jason Villareal

Lorna Woodford


Production runs August 10-September 1, 2012 at the KD Studio Theatre, 2600 N Stemmons Frwy, Dallas , TX 75207 , Friday and Saturday at 8:15pm. Reservations can be made online at www.levelgroundarts.com or by calling or texting> 972-302-1801.