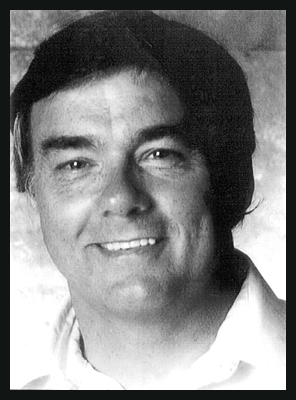 Webster's defines community as a unified body of individuals. So where would community theatre be were it not for those individuals? Where would it be if we did not have those volunteers who act, direct, build sets, sell tickets, run props or work the concessions? Simply put, it would not exist. It is to honor these individuals that we are pleased to present the Rudy Seppy Volunteer Service Award.
Rudy Seppy was a corner stone of ICT MainStage. He exhibited dedication, loyalty and willingness to do whatever was needed whenever it was needed.
Theater was Rudy's second love after his wife Maria. Whenever there was a need for someone to either take a small role or work backstage in any capacity, Rudy could always be counted on to help. He was the "complete" theater person. His talents and willingness to be a part of any production included acting, producing, running concessions, stage crew, and directing. He also served and chaired a variety of committees including Play Selection, 4th of July Parade, Nominating, and Finance, as well as President. Rudy was a strong supporter of the ICT Children's Theater and Theater on the Edge.
When Rudy was not directly involved in a production he could be counted on to drop by just to say hi and see how things were going. His self-deprecating humor endeared him to everyone.
In addition to working with ICT MainStage, over the years, Rudy worked with Pocket Sandwich Theater, Metro Players & Theater Coppell. Though he would champion or be a part of productions for other theater groups, his loyalty and support remained with ICT.
Rudy always exhibited the highest level of commitment to ICT & worked above and beyond ICT's expectations and is certainly worthy of this prestigious honor.
Tragically, Rudy lost his life in an accident at the theatre, while running the spotlight during technical rehearsals for Nunsense in early 2006.
Every theatre in our community has a Rudy, and we honor them.